Advice on Choosing a Psychotherapist
Most people would struggle to know where to start when trying to find the right therapist. Whilst there is beginning to be some regulation of the profession there is still little to prevent anyone from claiming to be a 'therapist' and to someone unfamiliar with the field it may be difficult to know what to look for.
Not all psychotherapists are the same and not all 'therapists' have actually completed a formal psychotherapy training. Be wary of 'life experience' being listed as a relevant training experience in place of a formal rigorous clinical training.
Find out what sort of psychotherapy training the therapist has completed. Was it a rigorous and suitably lengthy formal psychotherapy training (rather than a brief study course related to psychotherapy)?
How many different psychotherapy trainings has the therapist trained in. If they are only trained in one model it may be difficult for the therapist to be flexible in their approach in a way which suits your particular needs.
What professional background did the therapist have prior to training as a psychotherapist? Psychotherapists usually have competed prior trainings in either medicine and psychiatry, or psychology, or social work or nursing. Some may not have had any clinical background prior to their psychotherapy training. Some people seeking a psychotherapist may choose to see someone with a particular professional background and clinical training.
Are there aspects of aspects of me or my lifestyle which the therapist may consider to be pathological? This has commonly been a problem for many people coming from the LGBTI community with some (but by no means all) psychoanalytic psychotherapists.
How flexible will the therapist be in relation to my busy professional schedule? If you have a busy and demanding professional life, the last thing you want is a therapist who will always interpret your need to cancel or rearrange an appointment due to 'resistance'. You will be better suited with a therapist who is able to appreciate when the demands of your work take a priority over the therapy session and may offer you a degree of flexibility in rescheduling it if at all possible (it may not always be possible however).
What are the agreed aims between the therapist and yourself from the outset? How often will I be coming to the sessions and for how long? How much will the sessions cost? Remember do not choose a therapist because they are cheaper as this may be a false economy, but also do not presume that an expensive therapist is better because they cost more. Do not expect quick fixes for complex difficulties, but similarly do not accept 'therapy forever' without anyone keeping an eye on what progress is being made.
Daytime or after-work evening appointments available either at Dr Hakeem's consulting room at 10 Harley Street in Central London.
Dr Hakeem welcomes referrals from all backgrounds and all communities.

   Care


   In Confidence


   In a Comfortable setting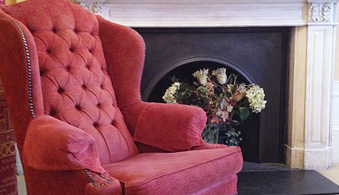 Please make contact with my Personal Assistant: